Do you SEE this piece of magnificence?! This ring?! It is my dream to own this ring. I have been drooling over it since the day i found it. Here she is in all her glory...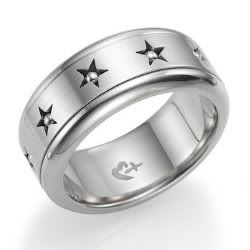 It's me right?! You know it is...And this ring right there-Has
dropped
HALF price!!! And I STILL* can't buy it! Ya know with everything that is going on in my life, the last thing i could ever do was drop money on this little gem...but gosh i love to look at it! Maybe someday All The Little Stars will own the stars on this ring as well...till that day-i shall day dream about it regularly...
@@@@@@@@@@@@
In other news, Even though I get no readers but my lonesome-I think a Bot* found my blog last night-cuz i got an email from a company offering to send me their product if i will review it on my blog. Funny. Ah Well...It gave me immense amusement and a lil' chuckle.
Yesterday was a calm peaceful day even though things didn't go as they should have. I can only do so much before the brick walls hold me back. Accomplishing things as I can...
That's enough for today I think. Enjoy your day. Ima try to :)